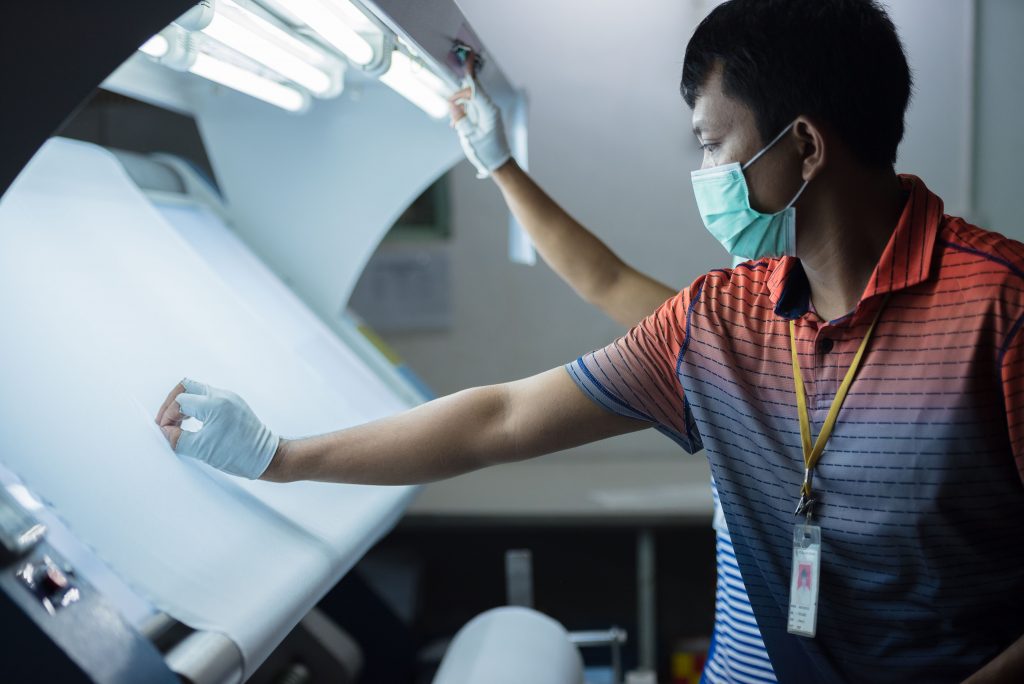 In this extraordinary time of public health crisis and global supply chain disruptions, it is imperative that a collaborative effort across all stakeholders is needed now more than ever to work together in partnership. RSI is doing our part to protect our own employees in Taiwan and in our facilities in Bangladesh, Indonesia, Vietnam, Cambodia, and China, and we will continue to work closely with our strategic brand partners to minimize the impact on our manufacturing and shipments of goods.
While extraordinary measures are being put in place, RSI will continue to place a premium on quality at all of our manufacturing operations. With the increasing possibility of materials, trims, or finished garments being held at our factory warehouses longer than usual due to our brand partner's hold shipment requests, RSI's cross functional teams, including Global Quality, factory management, Global IT, and Global Production Planning have been working closely to bolster our internal quality control operating procedures. Below is a summary of our key actions:
· Enhanced Inventory Management IT System: We have updated our systems to enhance our visibility into material and finished goods storage periods by master carton level in order to increase our inspection frequency and accuracy.
· Empowering Our Factory Quality Control Teams: Due to travel restrictions and reduced in-factory quality inspection visits, our factory quality teams have been empowered to expand our internal testing and quality control efforts. Our teams will pre-screen fabric and trim issues based on already approved samples, and proactively conduct relevant inspection and color evaluations. We have also increased our communication frequency with our brand partner's QA teams through video conference calls to ensure tighter coordination.
· Bolstered Our Material Testing Methodologies: We have lengthened the time period of our material aging test above our standard requirements in order to understand whether long term storage may have an impact on material, trim and finished goods quality.
We want to thank you for your continued support and trust in RSI. Our industry reputation is synonymous with quality, and know that we will continue to prioritize premium quality in our operations.